CHRISTOPHER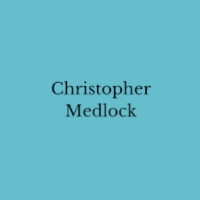 Dear Angels Among Us,
Angels Among Us helped our family when our son was diagnosed with a Wilm's tumor encapsulating his right kidney just shortly after he turned 1 year old. They did radical surgery and he went through 22 weeks of chemotherapy.
Our family had to travel from Grand Island to Omaha several times a month, causing a deep financial hole in our pockets. The social services department at the Children's Hospital informed us of Angels Among Us, as well as several other organizations that could assist us through our journey.
Angels Among Us was the only organization that provided us with the financial assistance that we needed. Without their financial assistance, over several months, our family would have lost our home, car, and electric would have been disconnected during our son's treatment. We truly felt as though they were angels sent to us from above to help us. Their name rings so many truths. In a time of battling sadness and depression, this organization was truly a ray of hope. I could never thank you enough for everything you have done.
Our son is a happy and healthy now. I have recommended donating to your organization whenever I have had the opportunity as I know how much you have helped our family, and hope to pass that on to other families.
Thank you Angels Among Us for everything you did for our family.
Dyanne and Ryan for Christopher