Henry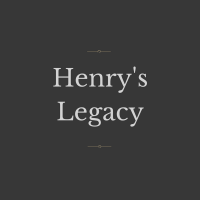 Since Henry left us, I have been grateful to be able to lose myself in my martial arts training and it has helped get me through some really tough days.
The people at Mid-America treat me like family and they are great at supporting me through these times. Recently, I decided that I couldn't keep it in and wanted to give what our community gave to us so easily. I approached Coach Cerrone about dedicating a show to benefit kids with cancer… and Angels Among Us seemed right.
I am excited to compete for such a good cause and raise money to help other families.
Our son, Henry Leland Seretta was born on April 14, 2014. From the beginning, he was a happy baby boy. He rarely fussed or cried, unless he was very hungry or very tired. He enjoyed going out and doing things, or staying at home and just hanging out. As he got a little older, he smiled regularly and laughed often. He brought smiles to those around him as well.
Henry was a healthy baby as well. His regular check-ups went well – he was growing and developing just as he should. At the end of September, he had his first fever, but recovered quickly. Then in mid-October, he got another cold, and he had trouble recovering this time. He would get a little better, and then get a little worse. We continued to take him to the doctor, trying antibiotics, breathing treatments, and other treatments. During this time, he never seemed exceptionally sick. He just seemed to have a cold he couldn't quite shake.
The second weekend in November, this changed. We had visited the doctor on Friday, and over the weekend Henry got markedly worse. His breathing was labored, and he just wasn't himself. He wasn't smiling or happy, he didn't want to eat and he slept most of the time. By Monday morning, we called the doctor again and made an appointment for that afternoon. By that night, Henry had been admitted to the PICU at Children's Hospital in Omaha, and the next morning he was officially diagnosed with acute myeloid leukemia.
Henry fought with all he had for 12 days. During these twelve days, he remained sedated, paralyzed, and intubated. He received chemotherapy nearly every day, as well as multiple transfusions of blood products. He was put on dialysis, and finally an ECMO, which oxygenates the blood. Despite the fact that he had no active cancer left in his body, his organs had sustained too much damage, and Henry passed away peacefully in his mama's arms and surrounded by his extended family on November 22, 2014. He was just seven months old.
As soon as Henry was admitted to the hospital, our family started receiving support from family, friends, and the community. People brought meals to the hospital, submitted prayer requests at churches around the world, and covered duties at work. A fundraiser planning group met just a couple days after Henry was diagnosed, and this fundraiser was attended by nearly 2,000 people after Henry passed away.
This outpouring of love and support has kept our family going, and we hope to pay that forward and honor Henry's legacy of love by supporting other families dealing with catastrophic illnesses.