Jordan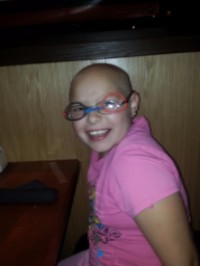 We are celebrating two months treatment free sense her diagnosis Dec 2012!
She's doing great, loving school, having fun with friends and family. Our family can't thank Angels Among us enough for taking a huge burden off of us during the worst time in our lives.
Your support guaranteed we had a home to come to when we honestly were barely hanging on. Bills were piling up but it didn't matter we wanted our baby better.
Thank you from the bottom of hearts♡♡
James Hernandez & Jillian Whaley