Marshal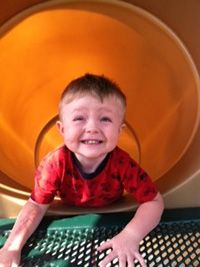 I had never heard of Angels Among Us until we needed them.
Angels Among Us is an amazing organization; had it not been for them, our rent wouldn't have been paid while I was out on leave (unpaid), during Marshal's chemo treatment.
Marshal has been in remission for over a year now! He was just recently moved up to every 6 months in between each routine MRI.
Every experience I've ever had with Angels was a good one; everyone was helpful and supportive. Even down to the little things you do…you sent Marshal a birthday card – pretty amazing!
Thank you.